Mother's Day is coming up and even though this is supposed to be a day of celebration, for me, it can get a little overwhelming. This is only because I make it this way. I worry about what to get my mother and then the regret starts setting in over not having ordered that mother ring for her in enough time for mother's day....and I do this EVERY year! For me, this is mentally exausting. I put things off
way
too much.
For some reason, all year long, I seem to be able to afford all kinds of little extra things here and there, but when mothers day or fathers day or even someones birthday rolls around, it seems I go broke just in time to not get a decent gift. This ever seem to happen to you? If you're not like me, and you don't procrastinate, good for you! Really, I mean it. I wish I was as organized as I think I am in my head, but sadly, I'm not.
You want to know what I think about mothers day? I think there should no longer be gift giving anymore. What? Yes, I think spending money on things like this is overrated. (by the way, this has nothing to do with the fact that we are trying to save every penny we have right now, I promise)
Maybe a little!
Even during Christmas, we go nuts getting gifts for our kids and end up with credit card dept over it every year. It's not worth it. Why? Because they can open all these wonderful (expensive!) things and will still only care about the $5 stocking stuffer more than anything! Ugh! That's how we feel every year.
So, I think that days, such as Mother's Day, should be about creating memories instead of bills. This can be done so easily. We are going to take a camping trip this year for mothers day.It's going to be fun, I can't wait! It will be memorable and no one has to frett over what to buy. Sounds good to me! Be creative and you can find many ways to make a great Mother's Day happen without 'breaking the bank'.
What do you think?
Do you think you should DO something with your mother rather than BUY something?
Or do you enjoy the gift giving on Mother's Day?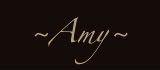 Share