When my husband and I first married, we had only the one child, Ariana. Even though our lives were not quite as chaotic as they can be sometimes now, we still found it hard to make sure and spend
quality
time with her. My husband came up with the idea of 'Family Night'. The idea was to set aside time (make time) just for her and spend time as a family. We chose one night to be that special night every week, so she knew when to expect it. On this particular night, we would cook popcorn and put in a movie (one that she picked out) to watch as a family. Sometimes if we were running short on time for any reason, we would play a card game with her...UNO or something similar. Every now and then, we would have a 'special' dessert for family night, just for something a little more fun.
When our daughter, Ava, was born we found it more and more difficult to watch a movie on family night, due to all of the screaming coming from her (she was a difficult baby). More often than not, we chose to play a card game with Ariana while juggling Ava between the both of us.
Ava is now 2 and we have since added yet another baby to our routine of 'Family Night'. Ava is now slowly becoming more and more interested in watching movies, which makes doing family night a whole lot easier to manage, especially since our newest addition is calm by nature and doesn't cause us to plan everything around him.
Making sure that we are committed to 'Family Night' is important to us. It is the one and only time, out of our busy schedules, that we dedicate solely to spending extra quality time with our kids. The only problem that I have had with this lately is that I've noticed since having our babies, family night revolves around them and what they want (mainly Ava). Ava is now picking out every movie, which is fine, Ariana had many years to herself before Ava came along and is plenty old enough to understand that Ava is the little one that gets to decide now, but I've realized that much of our time now is spent juggling the baby and catering to Ava and a lot less time is actually spent with Ariana.
Family night is supposed to be about
ALL
of us spending time together, and since it is really the only time we have set aside for this, I came up with a different idea. In addition to watching a movie together, I thought it would be a great idea to let the girls cook supper
AND
a dessert, on this night, every week. This allows us to
all
be in the kitchen together and gives us a chance to spend a little more one on one time with each child (mainly Ariana, as she is the oldest and doing most of the work). By doing this, I feel like 'Family Night' is again, serving it's purpose. I guess as our family grows, we will have to adjust to different ways of doing things. What worked for us when we had one child doesn't necessarily work for our larger family.
And in addition to letting the kids cook supper on those nights, I am going to create a special recipe book for each of my girls (and my son, when he's older).....I got this wonderful idea from
here
.
Here, the girls are cooking
Mexican Cornbread
and
Oreo Fluff
for dessert.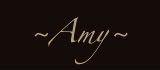 Share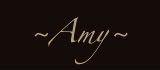 Share