2 lbs. ground beef
16oz. jar of salsa
1/4 c. water
1/2 c. sliced olives
2 cups shredded cheddar cheese divided
1/2 c. diced green chilies
1-1/2 cups chopped onions
4 tsp. chili powder
4 tsp. garlic salt
2 pkgs. corn muffin mix
1 can corn
In a medium skillet, cook beef and onion, then drain. Stir in salsa, seasonings and water. Bring to a boil, reduce heat to low, cook 5-6 min. until mixture thickens. Stir in corn, olives and 1c. cheddar cheese, and set aside.
Preheat oven to 350*
Prepare one box of corn muffins according to directions and pour into greased 9x13 in. pan. Pour beef mixture on top. Prepare the 2nd box of muffin mix and add to it the cheese and chilies. Spread over the beef mixture, leaving a small space(1/2-in.)around the edges, and bake for 45-50 min. until crust is golden brown. Cool for about 15 min. before serving.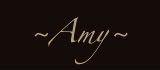 Share