2 Tbs. Veg Oil
32 oz. Frozen Corn
1 small Red Onion
1 White Onion
1-2 Jalapenos, seeded and chopped
2 cloves garlic, finely chopped
1/4 cup (about a handful) of cilantro
2-3 small tomatoes, seeded and diced
Few dashes of hot sauce
About 1-1/2c. Cooked White Rice (recipe below)
Salt and Pepper to taste
To Cook the Rice:
Brown 1/2c. white rice in olive oil over medium heat, then add 1c. water and bring to a boil. Season with Creole. Lower the heat and let simmer about 15 min. Once all water is absorbed remove lid and remove from heat and let cool about 5min. then fluff.
Succotash:
Drizzle 2tbs. oil into a large pot over medium to low heat. Add to your pot the red and white onion, jalapeno, cilantro and garlic (save your tomatoes until the very end)Cook until white onions have cooked down. Add your frozen corn and cook until warm. Stir in your tomatoes until warm. Remove from heat and add your dashes of hot sauce, cooked rice, and salt and pepper.
This makes a great healthy side dish or a relish for hot dogs or whatever you want to use it for. The last time we made this, we added mango to it and used it as a relish over our fish.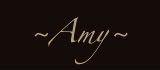 Share