1 lb. package Oreos (crushed)
8 oz. package cream cheese, softened
14 oz. can sweetened condensed milk
12 oz. Cool Whip
With an electric mixer blend the cream cheese and sweetened condensed milk until smooth. Add the crushed Oreos and Cool Whip. Stir with a wooden spoon to mix.
It will be almost as smooth as soft serve ice cream when you first mix it up but will thicken as it sets and chills. Chill for at least 2-3 hours for best results.

FOR AN EVEN EASIER VERSION
(For younger children)
16 Oreos (crushed)
16oz. Cool Whip
Blend together the Cool Whip and Oreos and Chill for 1-2 hours.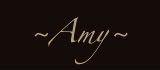 Share