So as many of you know, I gave birth to the most beautiful little boy about 3 months ago and so here I am once again....wanting desperately to get back into shape.
I am 5'4 and before I had kids weighed about 110. And no, this did not come naturally for me, I had to work out, but it was certainly never hard for me. I never used to watch what I ate but that wasn't a problem because I LOVED to run and enjoyed working-out. So needless to say, I was in shock after giving birth to my first child. Love handles? What are these? Of coarse it is all worth it in the end blah, blah ,blah... but I still want my body back. My kids are such a beautiful gift from God, but why does giving birth have to be bitter sweet? Well for some, maybe it's not, but I am not one of those people who in 6wks is back to wearing my same old clothes. Even if I could possibly fit in them, I would not look like the same person with lumps and bumps in places that I pray go away someday.
As hard as it was I eventually got into shape again after my first child just in time to find out I was pregnant once again! I was ecstatic...not thinking at all about how hard it was to loose all that weight. During this pregnancy I focused a little more on what I ate and stayed in better shape throughout my pregnancy and I figured if I lost the weight before, I can do it again, right?
So here I am now...my baby 3 months old and I now realize that age is not our friend. With every day that passes our bodies slow down and well...I don't appreciate it. My husband and I are trying something new...
P90X
. For those of you who don't know what this is, it is a fitness training program that comes with 12 DVDs. We work out 6 days a week for 3 months, doing different workouts everyday, and we are supposed to be in good shape by the end of it. We have both made personal goals to continue following this for 6 months instead of 3. My husband is wanting to get in shape so that he can join in the "Hotter than Hell" race in Sept. I am doing this just to get back in shape and have a larger wardrobe than I do now. I plan to keep everyone posted on my progress throughout these 6 months.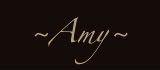 Share