My oldest daughter made these this last Christmas for a recipe exchange game that we played. They are super easy that even a very small child could do most of it by themselves. You could also look for pink M&Ms around Valentines day and it would make a great treat to take to their party at school.
24 circular pretzels
24 milk chocolate candy kisses
1 (1.69 ounce) package mini candy-coated chocolates
1.Preheat oven to 350 degrees F (175 degrees C).
2.Place pretzels on baking sheets. Unwrap candy kisses and place one in the center of each pretzel.
3.Place in preheated oven 1 to 2 minutes, until kisses are soft. Remove from oven and place one candy-coated chocolate in the center of each pretzel. Chill in refrigerator until set.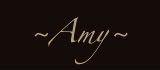 Share