This is a great, (although, not healthy) easy dessert that you can let your kids make. We have tried different types of Kool-Aid and it always turns out great. I've heard many people say the lemon or lemon-lime flavor is the best, but I haven't tried that one myself.
1 pkg. Kool-aid (any flavor)
1 14oz. can sweetened condensed milk
1 12oz. pkg. Cool Whip
1 graham cracker crust (or vanilla wafers for an easy do-it-yourself crust)
Mix together the Kool-aid and milk in a large bowl until smooth. Add in the Cool Whip and blend until smooth. Spoon mixture in crust and cool in refrigerator 1-2 hrs. or until set. It's great served with an extra scoop of Cool Whip on top!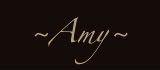 Share