So I have been (along with my husband) consumed this week (well the last few weeks) with hunting down land to build our home on.
After so much of going here, going there, meeting with land owners, I was starting to feel quite overwhelmed!
My husband new that I was, but I was in denial, because when I get my mind set on something, I want it to happen NOW.
Patience...it's not something I was blessed with. It's something that I struggle with.
Some people might say it's a good thing (not having patience), being a 'go getter' or stubborn, not letting anything get in my way. I struggle with this too. I want to think that it's a good thing that I am this way, but really it's not.
Having
Patience is a good thing. I pray often that I am granted more patience. It's not going to just be handed to me, though. Patience comes with practice and lots of self-discipline
AND
God's help.
After my husband and I talked it over, we realized that the best thing to do would be to hold off on buying any land until the end of the year, *sigh* (not exactly what I wanted to do) It's neccessary, because we apparently have expensive taste in property and it would benefit us greatly to save a little more money for a down payment.
As much as I hate this and want to buy NOW, I realize that being patient will pay off in the end, when I can get exactly what I want. Waiting till the end of the year can't be that bad.
Can it?
After us making this decision, I felt like I could breathe a little easier. Obviously, I had been feeling overwhelmed. Saving some extra money will help us out.
So now until the end of the year, we made a decision to
Not Eat Out
(unless invited, so please don't tempt us!) at all until the end of the year. I'll let you know how this goes. We are going to be penny pinchers for a while.
Honestly, we don't eat out all that often, but we realize we do it more than we should, when we sit down to balance the checkbook and add it all up (and believe me, it
does
add up!)
So that's the goal....to not eat out until January of 2011!
Wow, this might be harder than I thought.
Anyone else want to join in? The power of support goes a long way! :)
Wish us luck!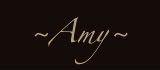 Share