13.5oz Whole Wheat Penne Pasta
1, 20oz pkg. uncooked Hot (or Mild if you prefer) Italian Sausage Links
4 Tbs. Extra Virgin Olive Oil
2-3 freshly chopped Garlic Cloves
1 large Yellow Onion
1 jar Sweet Roasted Red Peppers (drained and chopped)
1-2 tsp. Garlic Salt
1 Tbs. Italian Seasoning
4 tsp. (or added to taste) Creole Seasoning (this gives it that nice Spicy flavor...so be generous!)
4 Tbs. (or more if you want it sweeter) Sugar
6 oz. Shredded Mozzarella Cheese
*Brown whole sausage links in skillet, then remove and let cool a minute. Then slice.
*Cook and drain pasta according to pkg. directions.
*Heat olive oil in large skillet over medium heat..
*Add chopped garlic and onion and cook for 1 min.
*Add sausage and roasted red peppers and cook another 4-5 min.
*Add seasonings and sugar, then toss together with pasta and mozzarella cheese.
*Season to taste with salt and pepper.
*Serve immediately.
We love, love, love this dish! My husband and I feel differently about whether or not the juice from the sweet pepper jar should be drained or just added right in. I feel that it makes it a bit too watery and he feels it adds more flavor. You can decide for yourself what you like best. We have it both ways....just depends on who cooks that night! Enjoy :)
TIP:
We freeze all leftovers, but when heating back up, you may need to add a little more olive oil and a dash of seasonings to livin it up again, or the pasta can be very dry.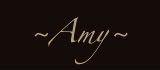 Share