Ok, so this is just a random poll for the day. Lets just say, I would like to know what others think the "RIGHT' thing to do (in this situation) would be.
Say a minor (teenager of any age) confides in you about something he or she did or is doing that they should not be doing and then aks that you not tell their parents. What would you do........
1.) Agree not to tell parents, because you feel they should have someone to talk to in confidence?
2.) Call their parents immediately and expose them?
3.) Agree only to tell their parents if questioned about it?
Feel free to post your answers in the comments below as well as taking the poll. I would love to know what everyone's thoughts are on this.
I am asking because, even though I feel the right thing to do, would be to let their parents in on the secret, I can't help but feel torn on this one.
Love to hear your thoughts!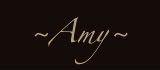 Share