I have to admit that I am a little disappointed in the lack of progress that is shown in the photos, considering the amount of work that I put in this month. I'm maybe going to try different things to acheive my goals during this next month, such as dieting habits, etc.
So here I am with not much change showing....
P90X is still AMAZING! It makes me feel great and I am hoping to see MAJOR results next month, but I guess we'll see.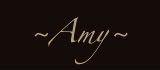 Share