Our African Themed (in case you were wondering) living room has been in serious need of updating. The curtains that we have had in there have been here for a LONG time and they're hideous (Sorry Honey!) My husband had these curtains when I met him and sadly we have never changed them. It has obviously not been a top priority. He blames the 'bad' curtains on being on a budget, which I believe, because he actually has excellent taste ;) and because 'good' curtains can be quite expensive.
This is where
Overstock.com
comes in handy. Yes, I love this online store! I found really amazing curtains here for really cheap. Not really that
cheap
, but much more affordable for really good curtains. We also found a really
good rug
for a REALLY good price!
Anyway we have done a little bit of updating and here are the before and afters.
DOING THE BEST WITH WHAT WE HAVE :)
The rug we bought is wool and happens to shed (I'm hoping this doesn't last), so please ignore any fuzzy's you may see!! :)
The update is not quite complete. We still plan to replace some of the artwork (with a
zebra print
in mind) on the wall and (of coarse) still plan on building that 'dream home' with a much larger living area in the near future. But for now, we've given our living room a nice 'face-lift' to keep us happy in the mean time.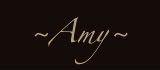 Share