Ok, so I usually ignore any posts that say anything about signing up for something or include giveaways or anything of that nature,
BUT
I have a trusted blog I follow
400things.blogspot.com
and she recently posted a blog about SWAGBUCKS, so I decided to check it out.
How It Works-
You sign up...FOR FREE
Download their toolbar
Search the internet
Win SWAGBUCKS!!! (It's Too Easy!)
What You Do With Your SWAGBUCKS?
You trade them in for prizes (Did I Mention It Was Easy?)
What Prizes?
They have prizes such as Amazon Gift Cards, Toys, Electronics.
And all you have to do is use them as your search engine and
win bucks while you search!
Ok, so I have 86 SwagBucks right now, but I just signed up YESTERDAY! I'm excited to know I can redeem FREE gift cards just for searching the internet! I think that's too good to pass up. If you haven't signed up yet,
click on the link below.
Oh and make sure and
tell your friends about it,
because, you also
WIN WHEN THEY SURF THE NET!


Now GO WIN SOME SWAGBUCKS! :)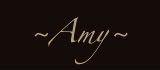 Share