Ingredients:
1 cup rolled oats (uncooked)
2/3 cup nonfat dry milk
1/2 teaspoon baking powder
1/2 teaspoon baking soda
1/2 teaspoon ground cinnamon
1/4 teaspoon ground nutmeg
1 dash ground allspice
1/4 cup raisins
1 cup unsweetened applesauce
3 tablespoons sugar
1 teaspoon vanilla extract
3/4 teaspoon almond extract
Directions:
Preheat oven to 350F.
Spray an 8-inch square baking pan with nonstick cooking spray.
In a large bowl, combine oats, dry milk, baking powder, baking soda and spices. Mix well. Stir in raisins.
In a small bowl, combine remaining ingredients, mixing well. Add to dry mixture, mixing until all ingredients are moistened. Spoon into prepared pan. Smooth the top with the back of a spoon.
Bake 30 minutes, until lightly browned. Be careful not to overcook.
Cool in pan on a wire rack. Cut into bars
We tried this a couple of weeks ago (and doubled the recipe) and I love these! I think next time we might even try making them with a few different ingredients just to change it up a bit. These are great because you
KNOW
what's in them
AND
because there's only 125 Calories in each bar. Sounds great to me!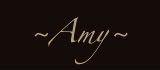 Share