Does anyone ever have those days where you just 'FLIP OUT' when say someone such as your pre-teen/teenager, mom,dad,sister,brother,friend (in my case it's my pre-teen) just says something that gets under your skin or really just ticks you off?
Yes...I am here to admit that I have those days now and then (shocking, I know!) and (sadly) yesterday was one of those days. I'll spare you the details, but it was tragic because yesterday was supposed to be an exciting day for her (my darling pre-teen).
She made the cheer-leading squad yesterday and we were all so excited for her! The day was going great. Then out of nowhere she decides to say something hateful,disrespectful,rude,out of place.....yes, all of the above. So what do I do? Exactly what I do best. I turned into (what my husband likes to call it)...MAMMASAURUS. This is when I jump all over her (loose my temper) about her attitude and how I expect her to act and treat others, blah,blah,blah. And (whether they want to or not) everyone else that's near, gets to hear the speech all over again as well. It's the same spill all the time. I can just tell from her expression that she thinks I'm nuts and isn't listening to a thing I'm saying. EXHAUSTING! That's how I feel every time...mentally exhausted,drained, etc.
This is what my nearly 12 yr. old daughter is capable of? What in the world is going to happen when she is actually a teenager? I really don't even want to think about.
After taking some time to myself to cool down a bit, I decided I would talk to her some more (I know, I know...enough is enough right?) Well my temper was telling me to just vent some more, but I knew good and well no one could handle anymore, so I left well enough alone until I had time to 'get a grip'.
So once again, we had a mother-daughter talk until almost midnight (Ugh! What is wrong with me?!) I went over AGAIN for the hundredth time (because, obviously that's how many times it takes for a child her age to comprehend something) what we expect of her and that it's not ok for her to talk to her parents like she did.
After nights like this, I sometimes begin to think I'm crazy and everything I'm striving for is a lost cause. Do you ever feel like this? I know deep down that's not true. I know that, even if my kids despise me at times, that I'm raising them to be good people in this world.
It would be so much easier to just throw my hands in the air and say, forget it. I could just allow my kids to talk and act however they choose to, I mean, everyone else allows this, right? I see that from too many other family's and so does my daughter. But in my house, that doesn't fly. I just wish other parents would get their act together and stop being lazy when it comes to raising their kids (Yes, I just said that) so that my daughter didn't think I was the antichrist sometimes.
I have a mission as a mother to raise GOOD kids, GOOD people. I know God will get me through motherhood. I love being a mother, but it's not easy. Even though it's hard work it's all worth it in the end, right?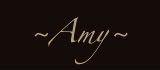 Share