My 11yr. old daughter came home from school a few days ago with a paper for me to sign. This paper was explaining that the school would be teaching on abstinence within just a few short weeks. I have to say I wasn't thrilled to see this paper. Not because I don't want her to attend a class such as this, but I think that my daughter has yet to reach the appropriate mature age to be taught about sex.
I can't speak for the rest of the sixth grade class about their maturity level,so I can't sit here and say that EVERYONE is too young for this, but here is my problem. I was given the option on this form to OPT OUT of letting my child attend these classes. Yes, I could do this and pretend that she will still be innocent of any of this knowledge, but I would be wrong. I can just imagine how this day would go for her...........
She will be sent to the library while everyone else attends (feeling singled out, along with possibly 2 other students) and then will be caught up on the events that took place (the jokes that are sure to be thrown around) and will be filled in on any knowledge that her peers took in and misconstrued in some way.
Is this really how I want her to learn (too early) about sex? In a joking manner with misconstrued information? Absolutely not.
A FB Friend of mine made the comment to me.......
hopefully they don't just preach abstinence and they tell the kids " if u r here going to partake in sexual activities here is how u protect yourself."
Well, I completely disagree. At ANY age, whether it be middle school or high-school. My reasons are obvious to anyone that truly knows me. Partaking in sexual activities, outside of marriage, is wrong. I certainly don't want anyone handing my child/children condoms and telling them that
they at least need to protect themselves.
No, they NEED to
not partake in sexual activities
. I know many people that think, because they didn't wait until marriage, they can't expect their kids to. Yes you can. It is our job, as a parent, to steer our kids in the RIGHT direction. Whether or not they follow in that direction will ALWAYS be their choice. But you will have set a foundation for them and they will always know the difference between right and wrong.
All children do wrong and sin, even from birth. As infants, when they reach up to touch an electrical outlet, do we say to ourselves, "Well, I did it when I was a child, so I can't expect them not to"....um, NO. We immediately grab their hand away, so they do not hurt themselves. It's the same thing when it comes to sex. We are put here to protect our children from things that will hurt them. Sex outside of marriage WILL hurt them in some way or another.
So here it is being pushed on her way too early and now I need to figure out how to go about talking to her about this. (It's times like this that make me want to rip my child out of school and home-school her) Do I introduce it first, before the class at school? Or, do I simply let her know that I am open to any questions she has after the class at school? I have always wanted to be the one who introduced this and set a good foundation for my children before anyone had the chance to tell them anything that I didn't approve of.
I have been told by many people to get books. Is this really necessary? What would/have you done? Any advice or suggestions are more than welcomed.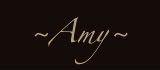 Share