Here is where I do
NOT
go cheap. You probably wouldn't think it mattered at all when it comes to eyeshadow, but I promise you it does. Not only does it matter
WHAT
eyeshadow you use, but it also matters
HOW
you apply your eyeshadow. I'm not talking about technique, I'm talking about tools.
You know those little foam applicators that come with your eyeshadow? Go ahead and throw those in the garbage the minute you open it. They are cheapy little tools that tear up the skin around you're eyes and cause wrinkles. Yikes! Nobody wants that. What to use instead? Soft brushes. I recommend
these
for
$29.99
. They're not too expensive, although you can always buy
more expensive ones
for around
$135.00
and up. For those of you that just want something simple, for
$10.99
I recommend
these
from Target. Mary Kay also offers an affordable set of brushes.
Just give them a try and you'll notice a world of difference.
TIP: When initially putting your powder on for the day always dust it on with a powder brush first. You can use your powder sponge (what comes with your powder) to touch up throughout the day. This gives your make-up a nice 'finished' look without causing it to look 'cakey'.
They glide on your eyes smoothly and are super easy to blend, when you're using brushes that is!
What staple colors are in my make-up bag?
1.) Espresso (my basic everyday color)
2.) Carbon Black (used for smudging eyeliner)
3.) Club (a dab in the center of the eyelid is all I need)
4.) Knight Divine (for nights out)
5.) White Frost (for corners of the eye and beneath the arch of the brow)
6.) Blanc Type or Mylar (for an all-over underneath eye color. I switch between the two)
Each small little container is about $14.50. I know this is a lot for eyeshadow, but it's well worth it if you want something that will
POP
and blend well on your eyes.
Don't want to purchase a whole new color scheme? Try picking just ONE and see how you like it.
Do you have a favorite eyeshadow you use? Or tips you'd like to share?
Please share in the comments below!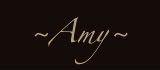 Share