We have this fairly often because we love this salad AND because it's super easy! I stole the idea from the "Chicken Caesar Pasta Salad" on "Cheddars Casual Cafe" menu. This version of the salad has no chicken, but it can be added if you prefer it in yours. We also love Cheddars' "Monte Cristo" sandwich, which we may try to make someday, but it's fried and super high in calories, so probably not any time soon.
The Recipe..........
1 pkg. White Penne Pasta
1 Bushel of Romaine Lettuce
1 Box Croutons (Caesar style)
16oz. Shredded Parmesan Cheese
Caesar Salad Dressing
Cook pasta according to package directions. Drain and let cool. Serve the cooled pasta topped with romaine, shredded cheese, croutons and dressing. You could also toss all ingredients together in a large bowl to be served.
We try to eat as healthy as possible and usually use wheat pasta for our dishes. We tried wheat in this dish and I didn't care for it too much, although my husband did. You could try substituting if you prefer and see what you think. And if you don't like the taste of Caesar dressing, any dressing of your choice would work fine.
This is a super easy meal and so delicious! Even our kids love this salad and our oldest could whip this up for supper with little to no help from us at all.
Pictures to come................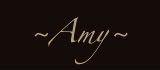 Share