I have come to the realization that I am somewhat of a
procrastinator
myself and have decided to make a list for myself. A To-Do List. My husband has always been very keen on making lists for himself in order to get major household renovation projects finished, but as for myself, I have never made lists, at least not on paper. I used to make a list of to-do's in my head and get everything done in a timely manner. That was before I had kids. I don't know if it's that they keep me too busy or I have literally lost some of my brain cells since having them, but I can't seem to keep things up like I used to.
So here is my To-Do List for this week. A reasonable list of things that can be accomplished easily with just a little motivation. Nothing on my list is out of reach.
1.) Create a food log (to help with my weight loss) and STICK to it!
2.) Wake up early to spend extra quality time with my family everyday this week.
3.) Color with Ava (Her request)
4.) Stick to P90X everyday this week.
5.) Run and or cycle at least 5 days this week
6.) Get paperwork ready for this weekend to file our taxes.
7.) Take individual photos of the kids
8.) Actually post this on on time (Monday) next week.
This is a small list, I know. I am going to see how well having a list works for me and go from there.
Go
here
to see how others manage their time with a list.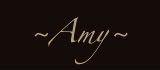 Share