Taking individual photos of my kids was on my
Mommy-Do List
this week and so far I have taken photos of my youngest, Spyder, but unfortunately...I did not get to anyone else. I guess I know what will be on my list for next week!
Photography has always been a slight interest of mine, but nothing that I was crazy passionate about. What has turned that
SLIGHT
interest into a very
PASSIONATE
one? Having kids. Has anyone else noticed how expensive it is to get photos taken? Yes, I realize there are places that offer more affordable packages, but I am not one of those moms that can
CHOOSE
between all of the cute photos of my child and leave some of them behind...so needless to say, I end up spending
WAY
more than I intend to
EVERY
time.
Studio One to One
is where we have gone for great professional photos,and although they take excellent photos, we can't afford to do that very often and I would like to capture every milestone in my children's lives.
So here is my little Spyder(5mo. old), sprawled across our bed for a very relaxed photo session........
This one turned out slightly blurry, but his expression was just too cute!!!
Check out this
site
for tips on taking your own great photos!
Have any tips that you would like to share? Please leave a comment below!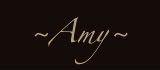 Share