These are the shocked responses that I get when I tell people that I had my babies in a Birthing Center... with no drugs... and Not in a Hospital. If you've heard of people having their babies at home, well a birthing center is similar. They are usually in a home like setting, in an old house, equipped with everything they would need to deliver a baby safely.
My mom had 3 of her 4 children at home, so the idea of having my babies in a birthing center was not so strange to me. It felt natural to me. When I was pregnant with my first child and I was supposed to find a Dr. or Midwife, I had never heard of Birthing Centers. I knew of people having their babies either at home or in a Hospital. A childhood friend of mine referred me to
Inanna
, a
Birthing Center
, where she had delivered her 2nd child and had nothing but good things to say about her experience, so I knew immediately that's what I wanted to do.
I was actually surprised by the number of people that use centers like this, mainly because so many people I talk to have never heard of a birthing center or would even consider this as an option. This is the reason behind me wanting to share a little bit about it and my experience. My first and second experience laboring at the birthing center were completely different, but both were amazing and memorable and I couldn't imagine doing it any other way.
Laboring at the birth center the first time, laboring and everything was a new experience for me. They encouraged me to walk around, to eat, to drink, to do anything that felt comfortable to me. Hospitals don't usually allow laboring woman to eat, and usually they don't allow you to walk around. In my opinion, being able to move around helps a great deal in getting you through the laboring process. My husband and I spent many hours there walking around inside the bedroom and outside on the porch, sitting down to rest in the porch swing when I felt like I needed a change. The midwife was in the other room and would come in and check on me periodically. When it got closer to time to deliver, she stayed in the room monitoring the baby's heartbeat every few min, while she still allowed me to move around. I sat in the bath for a little bit to ease some of the pain and once I was out of the bath everything had progressed. The pain had increased greatly and I was offered a mild pain medication that would not harm the baby. It was my first pregnancy, so I figured if they were offering, I should probably accept. Two hours later my baby arrived and I was able to hold her in my arms without anyone trying to take her away. No epidural to potentially harm my spinal cord, no harsh drugs to affect my baby and we we arrived home with our baby just 5hrs. after she was born!
My second experience was a little different. After going in for my regular checkup and telling my Dr. that my water was leaking, she told me to stick around because I was in labor. At this point, I was in no pain, so my husband and I went and ate supper and returned to the birthing center. I was not having contractions, so my midwife suggested that we walk at the park across the street to start contractions, and Voila! About 30 min. later I was having contractions. Not little ones, but full blown contractions. I barely had time to blink between these very painful contractions. Slowly I moved my way across to the bath because the midwife suggested that it was time since, this time, I wanted to have a water birth. I couldn't believe that it was really time to push already...I hadn't been there but a couple of hours. Even though I didn't believe it was time...it was. My baby boy arrived very quickly with NO drugs and we were home within just a few hours!
I certainly can't give too many pros and cons of a Hospital Birth as I haven't experienced one, but I do know that when you have your baby in an atmosphere like the Birthing Center, your baby is there with you the whole time. The baby is never taken out of your sight. The midwives do everything they need to do right there with you in the same room. The midwives are there from the very beginning for you and that's who will be with you when your baby arrives. You don't see a million different people come in and out to have you fill out various paper work. It is a calm atmosphere with people around you that you know and love. You
and
your baby are cared for by people who really do LOVE what they do.
"It is my belief that women's bodies were designed by God to give birth; Therefore, pregnancy, birth and much of women's health care can proceed with little intervention, in most cases."
Jean Sala
, MSN, CNM
(A quote from my midwife)
Many woman have a hard time comprehending labor without pain medicine, and I think this is sad. Society has made woman believe that having a baby has to be treated like a medical
problem
, not like the beautiful experience that it is. God created a woman's body to be able to bear children and it is possible to have a baby without medical intervention. Woman are capable of so much more than they believe. I wish that every woman could experience birth in such a beautiful way.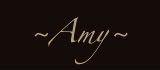 Share