This is a yummy recipe that I got from Stephanies blog
'A Year Of Slowcooking'.
--1 pound lean ground beef, browned and drained(we used ground turkey)
--1/2 large red onion, chopped(we used a white onion)
--1 cup carrots, chopped
--2 celery stalks, sliced (we doubled the celery)
--2 cans (14.5 oz) diced tomatoes (and juice)
--1 can kidney beans, drained and rinsed (we used 2 cans kidney beans and no white)
--1 can white beans, drained and rinsed
--4 cups beef broth (check label for gluten!)
--1 jar (16.5 oz) pasta sauce
--2 tsp oregano
--1 T Tabasco sauce
--1/2 tsp salt
--1/4 tsp black pepper
--1/2 cup dry pasta, to add at end of cooking time (we used a whole box of pasta and it made more of a pasta dish rather than soup...which is good if your kids won't eat soup. I will try it with less pasta next time)
The Directions.
Use a 6 quart or larger crockpot, or cut the recipe in half. This makes a lot.
Brown the meat on the stovetop, and drain well. Let it cool a bit.
Chop up the carrots, onion, and celery. Add it to the empty crockpot.
Drain and rinse the beans, and add them. Add the whole cans of tomatoes, and the pasta sauce. Add the beef broth. Add the salt, pepper, oregano, and Tobasco sauce. Stir in your meat.
Cover and cook on low for 8 hours, or high for 4. When the vegetables are tender, stir in the 1/2 cup of dry pasta.
Cover and cook for another hour on low, or until the pasta is tender. It will swell quite a bit.
Serve with a bit of parmesan cheese if you have it.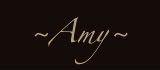 Share