I got the recipe for the Cranberry Roast from Stephanie at
A Year Of Slowcooking
.
For the Cranberry Roast:
2-3 pounds beef or pork roast or stew chunks
1 tablespoon dried onion flakes, or 1 medium yellow onion, diced
2 tablespoons soy sauce (La Choy and Tamari wheat-free are gluten free)
1 (16-ounce) whole berry cranberry sauce
Use a 4-quart slow cooker. Plop in the meat (frozen is fine), and add the onion and soy sauce. Pour in the entire can of cranberry sauce over the top. Do not add water. Cover and cook on low for 7-9 hours, or on high for 5-6. If you are cooking on high, you may need to "help" the meat break apart by taking it out an hour or so before serving by cutting it into chunks, then returning to the sauce. "I like it when the meat is tender and the juice has fully soaked in."-Stephanie
For the Baked Sweet Potatoes:
Sweet Potatoes (we use about 3-4, medium size)
Vegetable Oil
Seasoned Salt
Honey
Butter
Scrub Potatoes. Prick holes in potato with a fork. Brush on oil and sprinkle with seasoned salt. Wrap in foil and place on oven rack. Bake at 450* for 35-45min , until tender. Cut a 1 1/2-inch cross in the center of each potato. Hold each potato with pot holder and press upwards until filling "bursts" up through the cuts. Top with a little salt, butter and honey.
(I usually leave off the butter in mine and it still tastes great)
*Don't forget your greens! We add a vegetable side dish to this meal as well.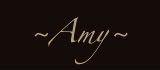 Share